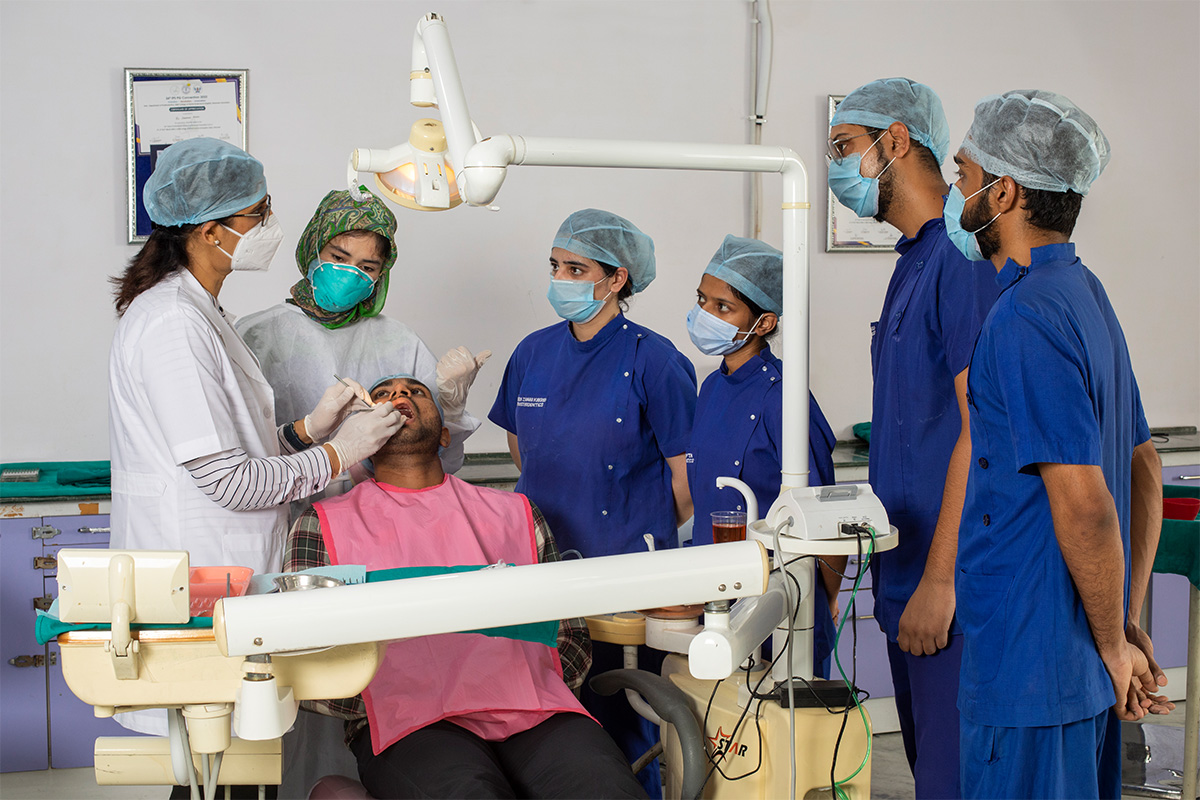 About Us
Institute of Dental Studies and Technologies ( IDST ) was founded by Late Padmshree Dr. L.K Gandhi in the year 2000. IDST Dental College is approved by the Dental Council of India and is affiliated to Atal Bihari Vajpayee Univeristy, lucknow.
Located in Modinagar, a town in Ghaziabad district in the Indian state of Uttar Pradesh, it is surrounded by the lush green areas and farms. It's just 24 km from Ghaziabad city, 48 km from New Delhi. It is a part of National Capital Region.
The College has nearly 1,600 students in its Under graduate and post graduate programs from all over the India.
IDST has also established a network of dental colleges by means of Student Exchange Programs to foster research collaborations and program initiatives.
We are making new discoveries and revolutionizing dental education.
In addition to educating health professionals, IDST endeavors through its faculty, students, and alumni to improve the health of the rural population around the city and provides approximately 200 visits annually to take care of their overall Health.
We've come a long way in 22 years, but we want to do more. We are becoming the global model for oral health education, in care and discovery.
We are moving beyond excellence.