IDST MESS
The mess at IDST is one of the best catering service that offers high quality and cost effective food. Our prime focus is to provide healthy and delicious food for everyone from all parts of India. Our priority is to maintain a standard operating procedure, uniformly practiced across various sites with high emphasis on fol-lowing food safety protocols and compliance with all statutory norms.
Student representatives help plan the mess menu every month in the hostel committee meeting.
Hygiene, cleanliness, taste and use of good quality raw materials is strictly maintained with regular inspections.
The generally adhered timing of messes is as follows.
Breakfast: 07:30 – 09:00 hrs
Lunch: 12:30 – 14:00 hrs
Snacks: 16:00 – 17:00 hrs
Dinner: 19:30 – 21:00 hrs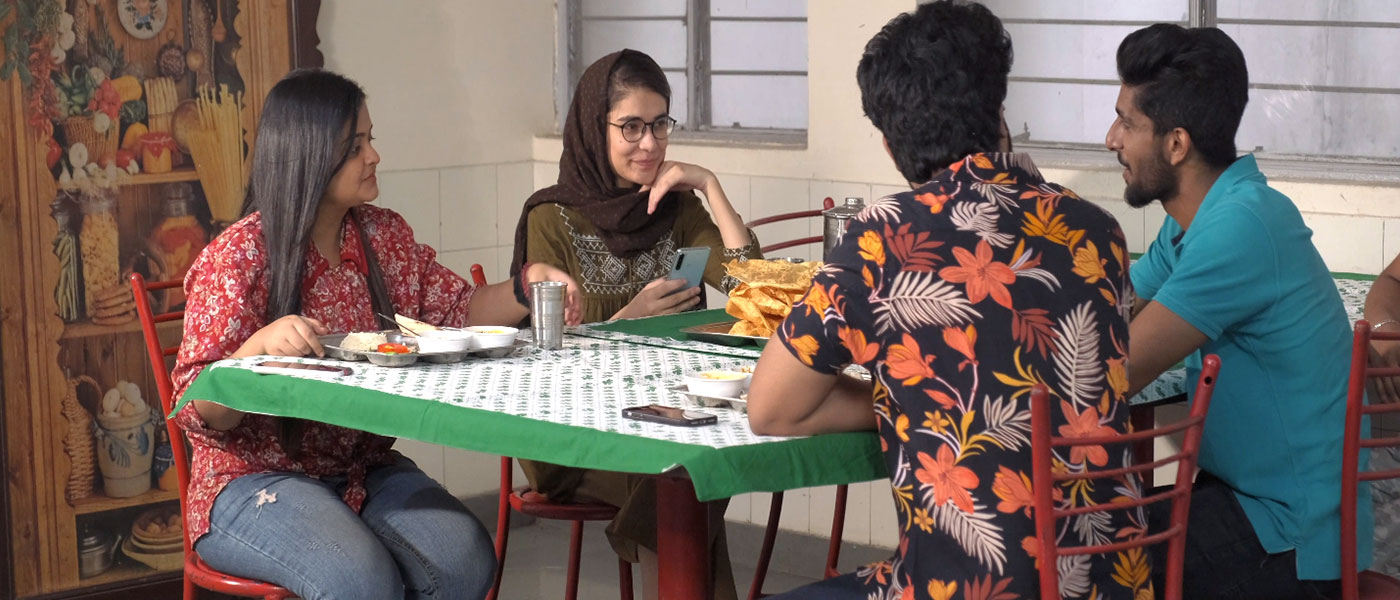 No outside food is allowed in the mess.
Entry to the mess is only allowed for hostel students.
Members are requested to show ID CARD whenever necessary.
Do not keep used plates on table after having food. They are to be left at the plate disposal area.
Students are requested not to waste food. Buffet system is followed with un-limited servings. Kindly serve yourself as much as you can consume. You can go back for a second or third helping if need be.
Mess properties or food are not to be taken outside the mess premises.
In case the student is unwell special written permission can be taken from the warden to get food served in the room.