General Surgery
In General Surgery students are familiarized with principles of surgery and common surgical procedures. Evaluation of patients for general anesthetic techniques and management of emergencies along with IV sedation.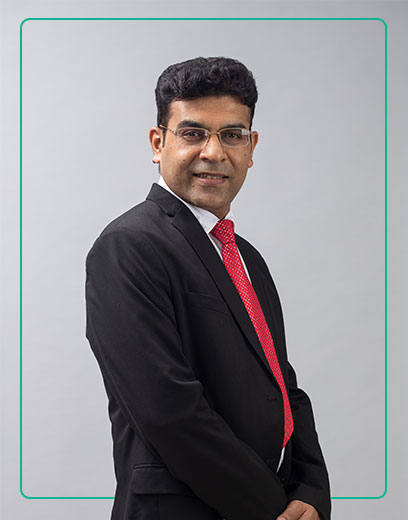 Head of the Department
Dr. Vipin Kumar Agarwal
Dr. Vipin Kumar Agarwal is Professor & Head of Department of General Surgery at IDST and is associated with the college since 2004.He has more than 20 years of vast teaching experience in this field.
Dr. Agarwal got through the entrance exam in his first attempt and did his MBBS and MS from B.J.Medical College & Civil Hospital, Ahmedabad. He did his senior residency from Institute of Medical Sciences, Banaras Hindu University, Varanasi.
Dr. Agarwal is a member of Critical Care Society and had done Advanced Critical Life Support course. His areas of interest are Minimal Invasive Surgery, Critical Care & Infertility.